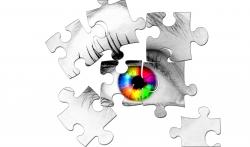 Train to be a Vision Therapist.
Featured
2022-05-03 Yavapai Advanced Vision Center 1951 Commerce Center Circle, ste A 16.00 + hour
Description:
Come work with an amazing team at the only Vision Therapy clinic in Northern Arizona! Vision is more than 20/20. Get paid to be trained as a medical provider in the exciting field of vision therapy. This is an awesome opportunity for one lucky person. We treat people with vision disorders that can't be remedied with glasses. Our requirements for employment are pretty straight forward; You must... be able see 3D, have compassion for people of all ages, have an interest in the mechanics of vision and pass a background check. We are looking to fill full and part time positions. A typical day would be from around 9:00 to 6:00 but sometimes we stay a little later. No experience necessary! We aren't open on weekends. Please check out www.covd.org to find out what this career is all about! 
Do not contact this company in solicitation of any product or service.