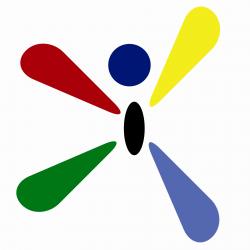 Program Director
2021-03-31 AIRES, LLC 9350 E Valley Rd, Suite F Prescott Valley, AZ $37,750 year
Description:
"I touch one strand and the whole web dances."
–Vivian Taylor (Founder of AIRES)

AIRES is hiring for a Program Director in Prescott Valley

Do YOU want a job with meaning? Do YOU enjoy working with people? Caring for others? Do YOU want to make a difference? The AIRES team is dedicated to providing quality care to people with varying needs. At AIRES, we have an opportunity to make a positive impact in the lives of people we support with Intellectual and Developmental Disabilities plus the elderly on a daily basis.

Program Directors make a difference in the lives of the people we support by helping those live fulfilling lives in their community. AIRES has a rare opportunity for a Program Director position. The Program Director supervises several programs. This is not a desk job—beyond the administrative work completed at the office, it involves being actively involved with our managers and caregivers on site.
Program Directors:
Assist with recruitment of qualified staff to conduct services.
Assist as needed/oversee implementation of a person's ISP.
Evaluates staff performance and provides regular performance based feedback.
Develop, grow and maintain partnerships and collaboration with key entities in the community.
Monitor all case records in accordance with agency and program policies, procedures and requirements.
Audit program funds
Maintain a positive working relationship with collaborative partners and others within the community.
Attend and participate in scheduled staff meetings and trainings.
Supervise the program managers and provide the oversight necessary to ensure that needs are being met and that the operation of the programs meets our high standards of quality.
Be organized and efficient, know how to use teamwork, and make decisions confidently.
Qualifications:
Must have some experience working with individuals with disabilities (developmental disabilities, cerebral palsy, traumatic brain injury, autism, etc.) and supervisory experience
Must be at least 21 years of age
Must qualify as driver for AIRES insurance.
Must pass AIRES training, and obtain and keep a level one fingerprint clearance card
Must have basic computer skills such as data entry, word processing, and spreadsheets
High energy, goal-oriented, and an ability to inspire people
Ability to effectively establish and maintain meaningful relationships
Willingness to Learn & Grow!
Ability to coordinate activities and services to meet the on-going needs of individuals supported

The Perks:
• Monday-Thursday work week
• Paid training and ongoing support to ensure your success
• Paid sick and vacation time, group insurance benefits, 401K, and bonus potential.
AIRES is guided by EMPATHY (our core values): Empowerment, Mutual Respect, Passion, Accountability, Teach, Honesty, and a Yes-we-can attitude! We seek a person who demonstrates EMPATHY (all of our values) to successfully provide assistance of daily living. If these core values resonate with your own moral compass and you meet the requirements below, then you should apply.

Learn more about our company and apply online at www.aires.org
Do not contact this company in solicitation of any product or service.